The Immersion (Placeholder Page)
KOKOBÉRNA PRESENTS:
GODDESS + BEAUTY + HARMONY
The IMMERSION is a city-based, 1-day, guided self-study manifestation program taking place in Miami. You will learn how to unlock your potential & discover the path to the truest and highest expression of yourself as a human being. We will do our work in paradise, in the heart of this beautiful city.
---------- 
THE DATE
Saturday, June 8, 2019
Registration + Breakfast: 8:30 A.M.
Immersion Work: 9:00 A.M. - 5:00 P.M.
----------
THE LOCATION
JW Marriott Marquis Miami
255 Biscayne Boulevard Way
Miami, FL 33131
----------
THE INVITATION 
Are you seeking happiness and balance? Are you still searching for your life purpose? Are you trying to understand why you feel stuck and not able to move forward?
A transformational experience for mind, body, and spirit, The IMMERSION is designed most especially for those who are ready to ignite the spark of consciousness and create the life, business, and relationship of their dreams.
Morning meditation moves purposefully into stillness, exploring the space within, and unpacking your baggage. After a nourishing vegetarian lunch, we continue deepening the work of transformation using a trifecta of mindfulness, meditation, and manifestation techniques.
Combined, these tools will give you a powerful framework to bend reality and discover the freedom found in moving from a life lived on auto-pilot to a life lived by choice; thereby, creating your own path and personal paradise here on earth.
The metamorphosis
Shed what is no longer working
Find more calmness and serenity
Regain vitality and energy
Increase your intuition accuracy
Control your energy and happiness
Gain more peace and inner strength
Exude magnetic, unpretentious confidence
Attract soul mate relationships
Manifest your deepest desires
If you are ready to deepen your commitment to Self, the lessons and "ah-ha" moments during The KOKOBÉRNA Immersion will allow you the sacred space to shed what is no longer serving you, heal your body and mind, holistically awaken intuition, discover your purpose, and luxuriate in the miraculous abundance you never knew existed.
----------
OUR GUESTS 
Guests visiting from around the world are welcome to take part. 
This work is for anyone seeking lasting change and the power to manifest. For people who know they are destined for greatness and may be struggling to live a life of meaning right now. For those who desire to do amazing things for the highest good of all and for themselves. 
You will learn how to integrate stress-reduction techniques such as mindfulness, compassion, gratitude, meditation, creative visualization, and intention into your daily life.
The work you will do during the workshop goes into the depths of your conscious and makes you aware of the habits and mindset that hold you back in life. After the immersive, you will receive incredible, super-powerful tools to help you act in accordance with what you already know to be true and to see your life manifest in the direction of your wildest dreams.
---------- 
THE PROGRAM 
PART I: GOING DEEP
The paradox of forgiveness

Surrender and non-resistance

Compassion and contentment

Shed what is no longer working
PART II: THE DISCIPLINES
Mindfulness

Breath control

Meditation

Tap into deep feminine power

Become a spiritual well-being
PART III: SELF-REALIZATION + PRIMORDIAL POWER
The flow of power

The Universal Soul + Self

Discover your purpose and path

Manifest your deepest desires
PLEASE NOTE: The KOKOBÉRNA Immersion is NOT a Teacher Training Program. This work is purposely dedicated to advanced self-study and not intended to be used for anything other than personal development.
----------
THE PRICE 
$499 for 1-day Immersive Course
Enter CODE: EARLYBIRDSPECIAL for limited time when registering.
We believe consciousness should be accessible and serve our community members that are high on intention, but low on funds. We make available 1 Complimentary Community Ticket through The Bharani Exchange Ticket Scholarship Program for women and young girls less able to do so. 
EACH TICKET INCLUDES:
Complimentary Welcome Kit
Complimentary Breakfast
Complimentary Plated Lunch
Complimentary Valet Parking 
---------- 
WHAT TO BRING
Shawl/blanket, notebook for journaling, pen, comfortable clothing for movement and meditation
---------- 
THE QUESTIONS 
The KOKOBÉRNA Immersion is an intensive experience whose success depends in part on the community who is present to experience it. Therefore, it is important that we reserve the right to require certain questions be answered, in their fullest, so as to maintain the quality of the experience for those in attendance.
---------- 
THE ACCOMMODATIONS 
We are pleased to be able to offer a special rate for The KOKOBÉRNA Global Goddess Immersion guests wishing to stay at The JW Marriott Marquis Miami. We highly encourage guests visiting from around the world to stay at the hotel for ease and efficiency as we do not take long breaks during programming. 
Once you have confirmed your registration, email us and we will offer instructions for how to take advantage of this exclusive 5-star oasis in the prefect Miami location.
----------
LED BY BELINDA KOKOEKA BASSEY EPHRAIM
"It is time for women everywhere to awaken and step into their spiritual leadership. The IMMERSION is a powerful 1-day workshop of transformation. It is an experiential day of 'consciousness shifting' for those yearning to let go of old painful patterns, embody their soul's joy and manifest their Divine purpose."
Belinda Kokoeka Bassey Ephraim is Founder & CEO of KOKOBÉRNA, a beauty + harmony + well-being benefit company that handcrafts organic skin care products inspired from 400-year old family-owned recipes that incorporate indigenous West African herbs to heal and repair damaged skin and Be Well Healthy Living, a transformational virtual coaching program for female entrepreneurs and executives.
A multi-passionate catalyst, Belinda is a certified functional nutritionist, a mindfulness practitioner of Tibetan Buddhism, and enjoys helping fellow female executives, business owners, and entrepreneurs catapult their leadership to the highest level of their limitless potential.
With the increasing demands on our time and additional stressors we are feeling in the new world of work, prioritizing harmony, beauty, and well-being is the foundation for staying in peak performance mode and excelling ever higher across all facets of life. When you are filled with energy, vitality, and have clarity of thought, there is no limit to what you can manifest.
Combining the disciplines of business, from her experience as a former NYC Wall Street investment banker and now CEO of two tech companies, alongside breath work, yoga, meditation, mindfulness, nutrition, and movement, she enjoys empowering women and young girls to succeed; designing programs and creating products that deliver transformative, lasting results.
----------
GET YOUR TICKETS
---------- 
ANTI DARK SPOTS
EXFOLIATE AND BRIGHTEN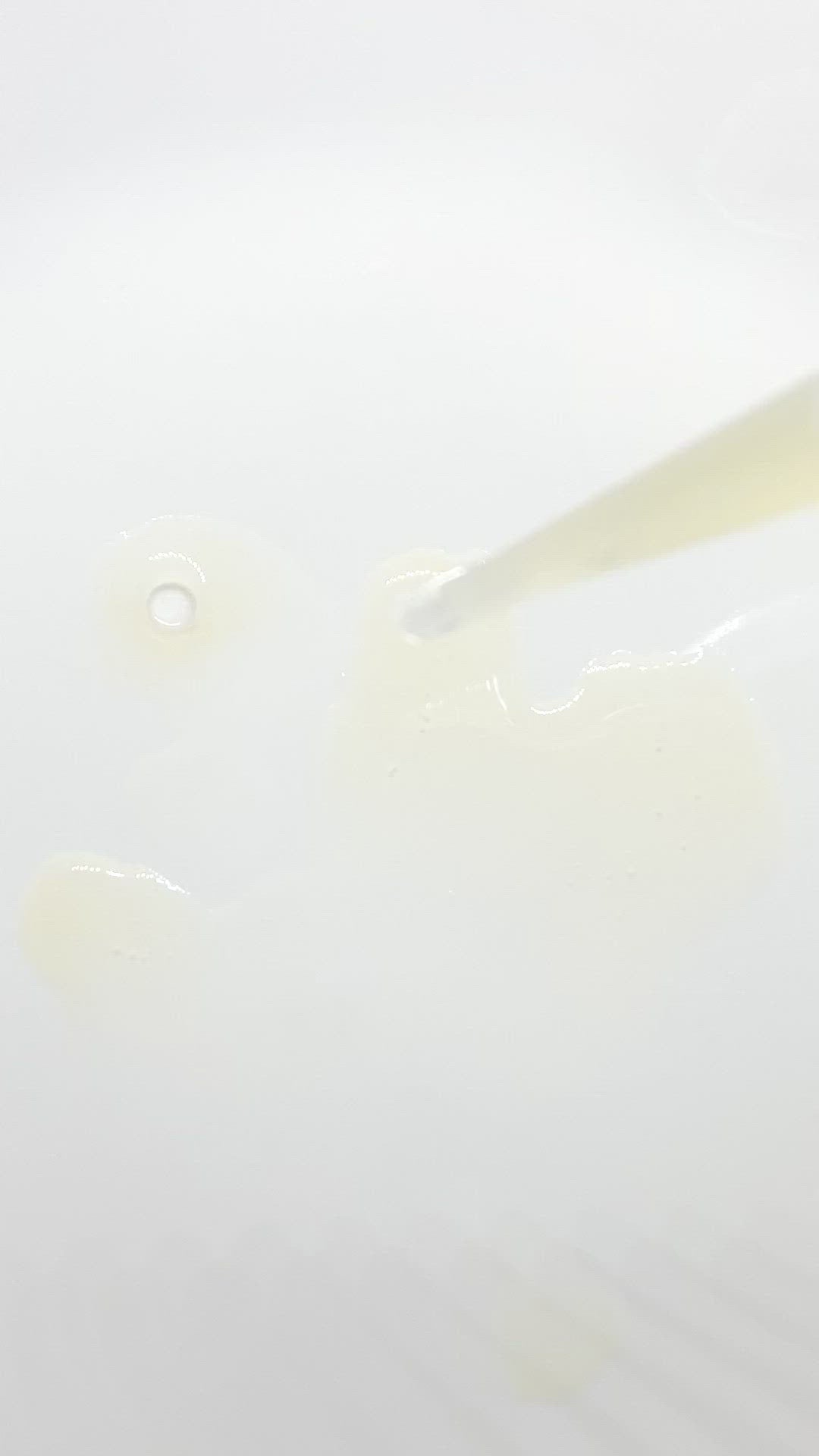 ESSENTIA NOCTIS™ Micro-Exfoliating Toner is meticulously crafted to offer you a luxurious skincare experience with visible and long-lasting results. By addressing common skin concerns related to premature signs of aging, it empowers you to take control of your skincare journey and embrace a more confident version of yourself. Indulge in the journey towards youthful, radiant skin with ESSENTIA NOCTIS™ Toner - because your skin deserves to be celebrated, embraced, and cherished.
95% CERTIFIED ORGANIC CONTENT