Shipping & Return Policy
Shipping
Due to the handmade nature of our therapeutic spa treatments, please allow 48 hours for us to process your non-subscription order. After your order has been processed, your package will be shipped at that time considering an additional 3 to 7 business days for delivery within the contiguous United States of America. Alaska, Hawaii, Canada, Puerto Rico and the rest of the world could take longer. Paying for express shipping, does not guarantee an expedited processing time frame.
However, should you need an expedited processing time, kindly consider using the order notes section to indicate your preferred delivery timeframe and we will do our best to accommodate your request although it is not guaranteed. At the time your order ships, you will receive a shipping confirmation email with tracking information. We do not require signatures upon receipt and are not responsible for lost or stolen packages.

COMPLIMENTARY SHIPPING
We offer a variety of shipping options.
Complimentary shipping on recurring subscription orders delivered to addresses within the contiguous United States. Subscription membership is only available on U.S. orders.
Complimentary shipping on non-subscription orders with spend of $500 or more and delivered to addresses within the contiguous United States.
Complimentary international shipping on orders with spend of $1,000 or more and delivered to addresses outside the contiguous United States.
If your order contains a mix of recurring subscription products and non-recurring subscription products, shipping costs will be calculated on the non-recurring subscription items.

PAID SHIPPING
We deliver worldwide and recommend Google Mapping your delivery address, prior to placing an order, to ensure smooth shipping and a stress-free shipping experience. Paying for express shipping, does not guarantee an expedited processing time frame less than 48 hours.

INTERNATIONAL SHIPPING
Kindly note, international customers are responsible for any, and all, destination country's taxes, duties and custom fees or delays due to international customs issues such as product regulations. We deliver worldwide and recommend Google Mapping your delivery address, prior to placing an order, to ensure smooth shipping and a stress-free customs experience.

CURBSIDE PICKUP
The Customer Service Team will email/text when the order is ready for pick up at a selected appointment time.

For curbside pickup - upon arrival, please remain in your car and text us your license plate number and the make/model of your car. A team member will bring your products out to your car. The curbside address will be provided when the pickup order is ready.

SAME-DAY LOCAL DELIVERY
Within a 5km radius from the nearest KOKOBÉRNA boutique.
$20 delivery fee

SHIPPING PARTNERS ("CARRIER")
We are serious about reducing our environmental footprint, and we know you are, as well. We've selected UPS as our primary carrier, and participate in their Carbon Neutral program. When you ship with us via UPS, we purchase carbon offsets based on the amount of carbon associated with a typical shipment to offset the climate impact of each shipment. Additionally, UPS has a global initiative to reduce fuel, conserve energy, recycle and operate responsibly. In addition, we partner with other sustainably minded carriers to include USPS, FedEx, and DHL.

INCORRECT ADDRESS ISSUES
We know mistakes can happen. If you've entered an incorrect address, please let us know as quickly as you can. In some cases, we can update the address prior to your shipment going out. If your order has already shipped, we can help you reroute your packages, but you are responsible for any additional shipping or address correction fees charged by the carrier. We also will not refund shipping charges.

REFUSING SHIPMENT
If you refuse your shipment and the order is returned to us, it is considered a non-authorized return and we will not issue credit for your order. All orders are final, unless there is a problem with the product itself, and then we will work with you to replace your product. If you have any questions about this, please let us know at guestservice@kokoberna.com.

TROUBLESHOOTING SHIPPING ISSUES
If KOKOBÉRNA has made a shipping error, we will re-ship to you as quickly as we can and using expedited shipping at our expense.

WON'T BE HOME FOR YOUR ORDER?
Consider having your order delivered to a nearby carrier-owned store. This is an important option if you are shipping during hot or cold weather, or if you do not want to leave your package in an unsecured area.

DAMAGED, MISSING OR LOST IN TRANSIT ITEMS
While we pack your orders with extreme care, the shipping carrier can sometimes still damage orders. Inspect all packages at the time of acceptance and carefully verify the extent, if any, of damage in the presence of the driver. If possible, keep all packing materials and boxes intact. First notify KOKOBÉRNA to start a claim. Please take photos of all damage and email them to guestservice@kokoberna.com and we will gladly take care of the claim for you. The only time we cannot handle the claim for you is if you shipped your order under your carrier's account number. If that is the case, then please call the carrier and let them know you have a claim to make.

If the driver is already gone, please still follow the steps above. It is very important to take photos of all products in the original packing boxes. Please keep everything together, as KOKOBÉRNA will need to contact the shipping carrier to inspect the damage or loss to start the claim before a replacement can be sent. New items will be shipped as soon as damaged or missing items have been returned to or verified by KOKOBÉRNA or a claim number has been issued to us by the carrier.

You must retain the original packing materials until any claim is resolved. If you discard the damaged goods, there may be no refund or credit by the carrier due the fact that the claim will not be able to be verified.

This process should only take a couple days before new items can be shipped unless the order is lost in transit. Lost items must be traced by the carrier and can take up to 20-30 days for resolution. We will help to get you your product again, but we must have resolution of status before we can reship without payment for the new shipment. If you are not at home for time of package delivery and if you feel you are in an area where someone might pick up and walk off with your delivered package, we highly recommend that you request "signature required upon delivery" when you place your order. You can do so by making a note in the order comments field prior to checking out. 
Returns
Due to the nature of our products and FDA manufacturing regulations, KOKOBÉRNA cannot and will not accept returns.
While we do offer refunds and replacements on products that are damaged during shipping or that are failing, we will need documentation from our shipping partners that damaged did in fact occur.

Because KOKOBÉRNA uses the highest-quality freshest natural and organic ingredients possible to sell our handcrafted creations, we do not source huge lots of ingredients at any given time. This means that our ingredients and products are inherently mutable as they are subject to changes in nature. For example, a plant seed oil may fluctuate in color and scent depending on the growing conditions, varietal, harvest time, etc. The fact is, nature is never identical therefore there may be variations in the final product.
Although a rare occurrence, certain plant ingredients might cause skin reactivity due to factors beyond our control. To ensure skin compatibility, please review the product's list of complete ingredients prior to placing your order as we do not offer returns. An in-depth complimentary skin consult with a KOKOBÉRNA Expert is highly recommended should you have any questions prior to purchase.
If you feel that there is a problem with your order, please contact us within 5 days of receiving it. To help reduce waste and ensure you are happy with your product choices, we recommend the following steps.
BEFORE PLACING AN ORDER
Double-check your shopping cart to make sure it includes the correct products you intended to purchase. You can also talk with our customer service team to learn more about our products. A consult with a KOKOBÉRNA Expert is highly recommended should you have any questions prior to purchase.

AFTER PLACING AN ORDER
Check your email for your order confirmation. It is best to do this immediately after placing an order so that you can catch any errors in real time and contact us before your order ships. For example, you may have provided an incorrect shipping address or accidentally ordered the wrong size of a product. It's okay--it happens! If you catch the error quickly, and let us know, we can fix it. However, once your order is out the door it is unfortunately not returnable.
If you see an error on your order confirmation, our Customer Care Representatives will be happy to assist you in troubleshooting. You can contact them at guestservice@kokoberna.com.

IF YOU NEED TO CANCEL AN ORDER
We process orders as quickly as possible, which means some orders may ship same day. Therefore, to prevent delays we don't have a set window of time during which cancellations are guaranteed. Please ensure your order is correct before submitting, as submitted orders will be treated as final and won't be cancellable after they are shipped.
If you need to request changes or cancellations on an order, please email guestservice@kokoberna.com as soon as possible.
Orders placed over the weekend will be processed the following business day.
Please note, custom orders cannot be cancelled and include a prior agreed to non-refundable service fee.

If a change needs to be made to your order, please notify us within 24 hours. No changes or cancellations can be made after 24 hours.
ANTI DARK SPOTS
EXFOLIATE AND BRIGHTEN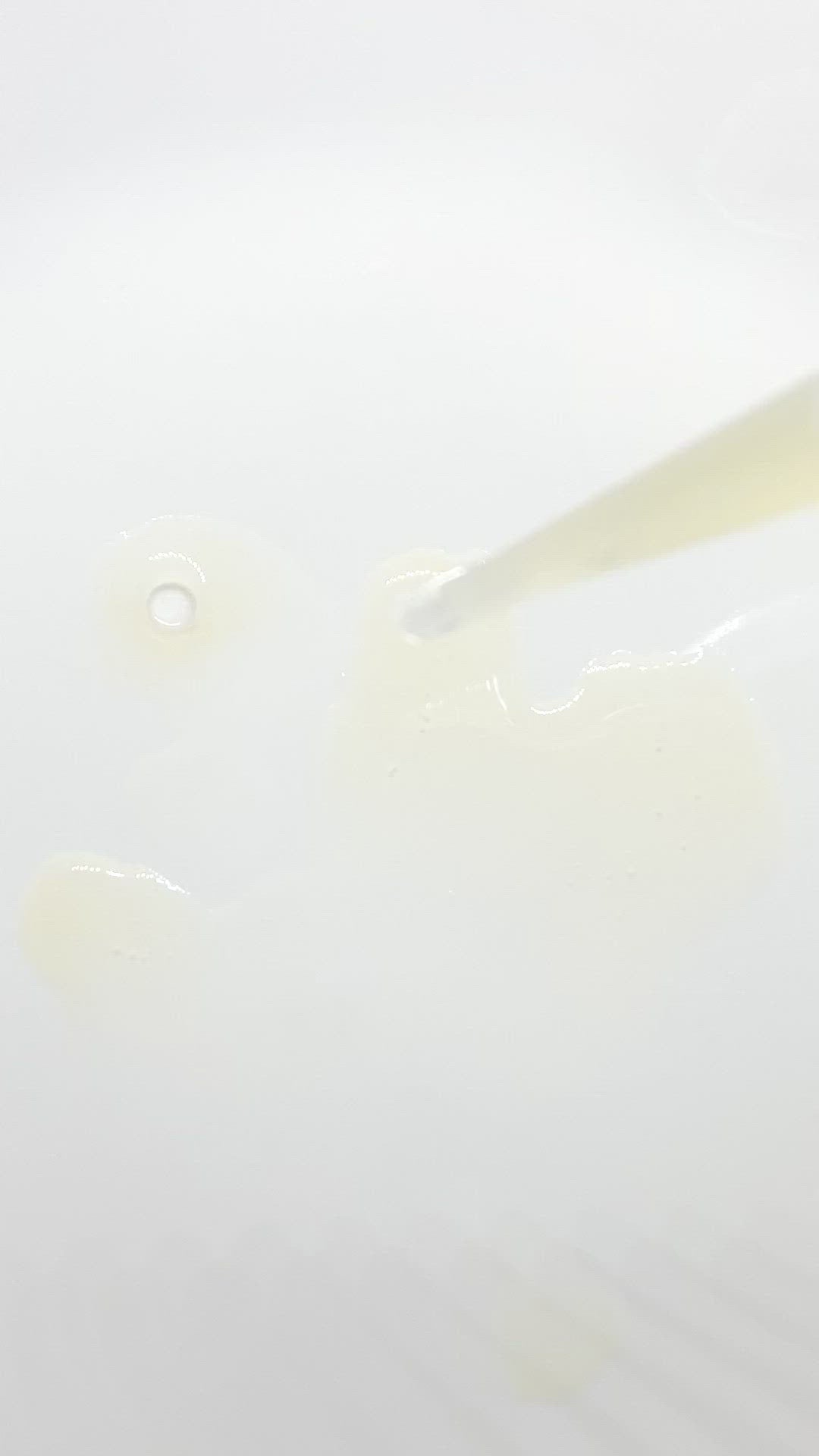 ESSENTIA NOCTIS™ Micro-Exfoliating Toner is meticulously crafted to offer you a luxurious skincare experience with visible and long-lasting results. By addressing common skin concerns related to premature signs of aging, it empowers you to take control of your skincare journey and embrace a more confident version of yourself. Indulge in the journey towards youthful, radiant skin with ESSENTIA NOCTIS™ Toner - because your skin deserves to be celebrated, embraced, and cherished.
95% CERTIFIED ORGANIC CONTENT