Ingredients
FACE SERUM
*92% CERTIFIED ORGANIC CONTENT
‡Naturally-occurring constituents in therapeutic essential oils

FACE OIL
*99% CERTIFIED ORGANIC CONTENT
‡Naturally-occurring constituents in therapeutic essential oils

NO silicones. NO dimethicone.
NO synthetic dyes. NO colorants.
NO endocrine disruptors. NO sulphates.
NO added nanoparticles. NO mineral oils.
NO synthetic fragrances. NO added gluten.
NO parabens. NO chemical preservatives.
NO phthalates. NO formaldehyde.
Vegan: Does not contain animal-derived components.
Non-natural: May contain bioactive cosmeceuticals.

COMBINED LIST OF INGREDIENTS
(for information ONLY - refer to each individual product's ingredients).


*Allantoin
*Aloe Leaf (Aloe buettneri) Juice
*Apricot Kernel (Prunus armeniaca) Seed Oil
*Baobab (Adansonia digitata) Seed Oil
*Black Castor (Ricinus communis) Seed Oil
*Black Cumin (Nigella sativa) Seed Oil
*Borage (Borago officinalis) Seed Oil
*Calendula Flower (Calendula officinalis) Extract
*Cherry Plum (Prunus cerasifera) Flower Essence
*Cistus (Cistus ladaniferus) Essential Oil
*Clematis (Clematis vitalba) Flower Essence
*Cowslip Primrose Leaf (Primula veris) Extract
*Crab Apple (Malus pumila) Flower Essence
*Cranberry (Vaccinium macrocarpon) Seed Oil
*Creepy Speedwell Leaf (Veronica officinalis) Extract
*Edelweiss Flower (Leontopodium alpinum) Extract
*Emulsifying Wax (Cetyl Alcohol
*Evening Primrose (Oenothera biennis) Seed Oil
*Extra Virgin Olive Leaf (Olea europaea) Oil
*Fair Trade Rooibos Leaf (Aspalathus linearis) Extract
*German Chamomile Flower (Chamomilla recutita) Essential Oil
*gluconolactone
*Grape Sugars
*Grapeseed (Vitis vinifera) Oil
*Helichrysum Immortelle (Helichrysum italicum) Essential Oil
*Hyaluronic Acid
*Impatiens (Impatiens glandulifera) Flower Essence
*Jasmine Flower (Jasminum grandiflorum) Absolute
*Jojoba (Simmondsia chinensis) Seed Oil
*L-glutamic acid (tetrasodium glutamate diacetate) preservative.
*Lady's Mantle Leaf (Alchemilla vulgaris) Extract
*Lavender Flower (Lavandula angustifolia) Essential Oil
*Lavender Flower (Lavandula angustifolia) Extract
*Lemon Balm Leaf (Melissa officinalis) Extract
*Mallow Leaf (Malva sylvestris) Extract
*Marula (Sclerocarya bierra) Seed Oil
*Meadowfoam (Limnanthes alba) Seed Oil
*Microalga (Nannochloropsis oculata)
*Moringa (Moringa oleifera) Seed Oil
*Myrrh Gum/Resin (Commiphora myrrha) Essential Oil
*Natural Amino Acids (Undecylenoyl phenylalanine)
*Neem (Azadirachta indica) Leaf Oil
*Neroli Flower (Citrus aurantium) Essential Oil
*Organosulfur (methylsufonylmethane)
*palmitoyl tripeptide-5
*Patchouli Leaf (Pogostemon cablin) Essential Oil
*Peppermint Leaf (Mentha piperita) Extract
*Polysorbate 60)
*Pomegranate (Punica granatum) Seed Oil
*Pullulan (glucan polysaccharides)
*Pumpkin (Cucurbita pepo) Seed Oil
*Rock Rose (Helianthum nummularium) Flower Essence
*Roman Chamomile Flower (Anthemis nobilis) Essential Oil
*Rose Flower (Rosa damascena) Essential Oil
*Rose Flower (Rosa damascena) Hydrosol
*Rosehip (Rosa canina) Seed Oil
*Rosemary (rosemary oleoresin - antioxidant) Leaf Extract
*Sacred Frankincense Gum/Resin (Boswellia carterii) Essential Oil
*Sandalwood (Santalum spicatum) Essential Oil
*Sea Buckthorn Berry (Hippophae rhamnoides) Seed Oil
*Shea Nut (Butyrospermum parkii) Butter
*Star of Bethlehem (Ornithogalum umbellatum) Flower Essence
*Stearyl Alcohol
*Sunflower (Helianthus annuus) Seed Oil
*Tamanu Foraha (Calophyllum inophyllum) Seed Oil
*tetrapeptide (palmitoyl dipeptide-5 diaminobutyloyl hydroxythreonine)
*tocopherol (Vitamin E)
*tripeptide (palmitoyl dipeptide-5 diaminohydroxybutyrate)
*Vegetable Glycerin
*White Silver Needle Top Buds (Camelia sinensis) Extract
*Xanthan Gum
*Yarrow Leaf (Achillea millefolium) Extract
#lindestrene
 ‡3-diene
 ‡alpha-pinene
 ‡alpha-santalol
 ‡alpha-terpineol
 ‡benzyl acetate
 ‡benzyl benzoate
 ‡beta-caryophyllene
 ‡bibasol oxide A
 ‡bulnesene
 ‡carotol
 ‡chamazulene
 ‡cineole
 ‡citronellol
 ‡curzerene
 ‡farnesol
 ‡furanoendesma-1
 ‡gamma-curcumene
 ‡geraniol
 ‡limonene
 ‡linalool
 ‡linalyl acetate
 ‡lindestrene
 ‡neryl acetate
 ‡nuciferol
 ‡oleic acid
 ‡patchoulol
 ‡pinene
 ‡trans-beta-farnesene
ANTI DARK SPOTS
EXFOLIATE AND BRIGHTEN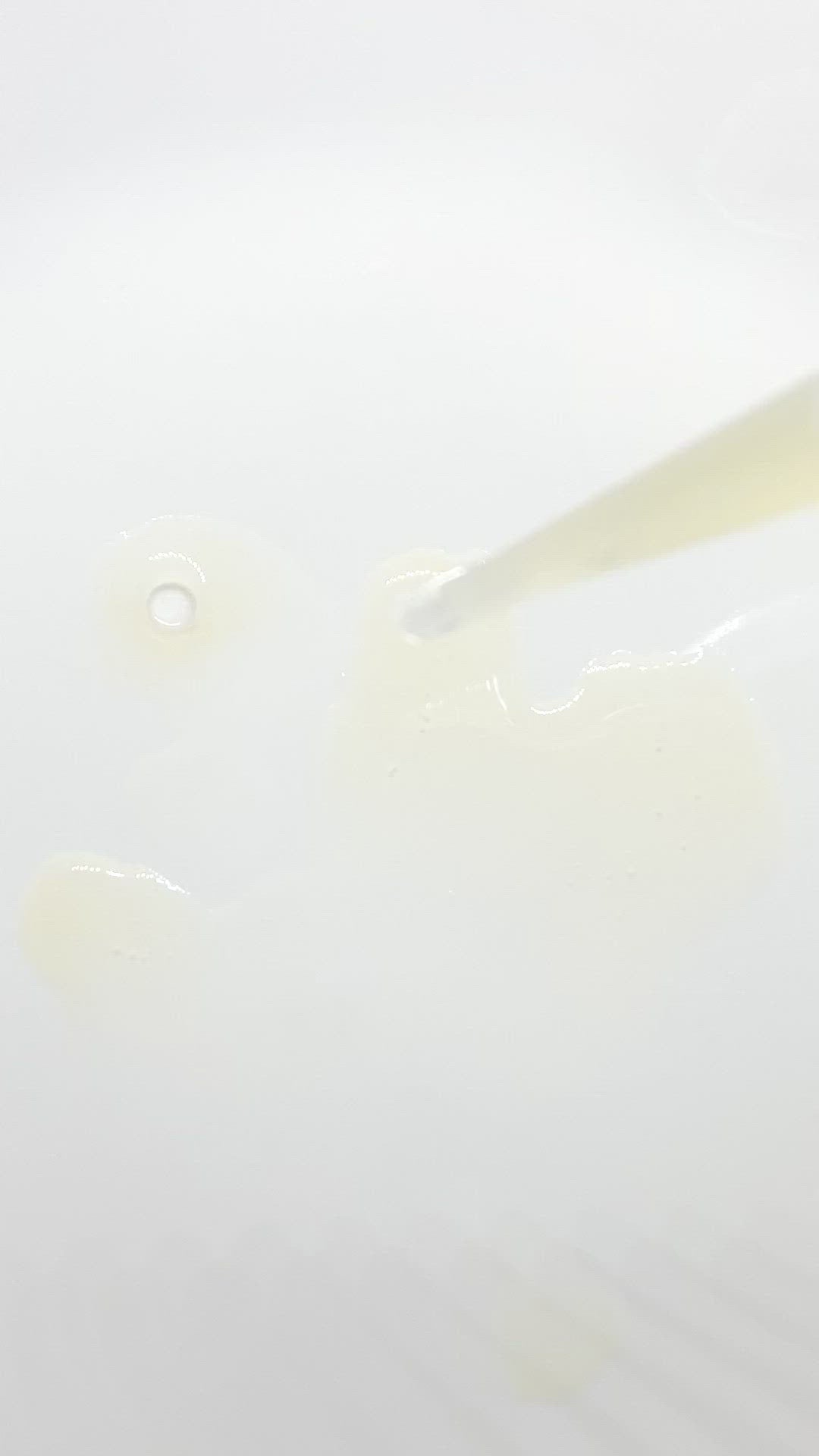 ESSENTIA NOCTIS™ Micro-Exfoliating Toner is meticulously crafted to offer you a luxurious skincare experience with visible and long-lasting results. By addressing common skin concerns related to premature signs of aging, it empowers you to take control of your skincare journey and embrace a more confident version of yourself. Indulge in the journey towards youthful, radiant skin with ESSENTIA NOCTIS™ Toner - because your skin deserves to be celebrated, embraced, and cherished.
95% CERTIFIED ORGANIC CONTENT