HEALER'S GOLD™ Serum
PEPTIDE-RICH ANTI-PIGMENTATION SERUM
Experience the exclusive luxury of HEALER'S GOLD™ Revitalizing Face Serum. Infused with indigenous West African botanicals and nutrient-rich actives, this scientifically-proven triple-action treatment effectively reduces age spots, repairs UV damage, and revitalizes dull, hyper-pigmented skin. Let its antioxidant-rich ingredients, amino acid peptides and phytonutrients soothe, replenish, and reconstruct your skin for an exquisitely luminous complexion. Suitable for all skin types, especially sensitive, mature skin lacking lipids and nutrients.

The innovative formula combines indigenous West African botanical seed oils, adaptogen skin-protective herbs, skin-brightening herbs, phytonutrients, phytoceramides, antioxidant-rich ingredients, amino acid peptides, and vitamins to soothe, replenish, and reconstruct the skin barrier, reduce the appearance of pigmentation marks, refine skin texture, and renew suppleness.

HEALER'S GOLD™ Serum inhibits the production of melanin pigments by inhibiting the melanin-stimulating hormones to effectively reduce age spots, repair UV damage, and revitalize hyper-pigmented areas of skin. Within 1 to 6 weeks, skin tone evens out depending on the depth of skin pigmentation.

With skin-brightening, skin-smoothing, and anti-aging properties, HEALER'S GOLD™ Serum delivers visibly reduced dark spots and hyperpigmentation, restores overall skin tone, and evens out texture for a healthier, flawless looking complexion.

92% CERTIFIED ORGANIC INGREDIENT CONTENT

*Aloe Leaf (Aloe barbadensis) Juice, *Rose (Rosa damascena) Hydrosol, *Jojoba (Simmondsia chinensis) Seed Oil, Emulsifying Wax, *Sunflower (Helianthus annuus) Seed Oil, *Tamanu Foraha (Calophyllum inophyllum) Seed Oil, *Marula (Sclerocarya bierra) Seed Oil, *Moringa (Moringa oleifera) Seed Oil, *Baobab (Adansonia digitata) Seed Oil, *Black Cumin (Nigella sativa) Seed Oil, *Sea Buckthorn Berry (Hippophae rhamnoides) Seed Oil, *Shea (Butyrospermum parkii) Butter, *Lavender (Lavandula angustifolia) Extract, *White Tea (Camelia sinensis) Extract, *Calendula (Calendula officinalis) Extract, *Rooibos (Aspalathus linearis) Extract, *Olive (Olea europaea) Oil, *Carrot (Daucus carota) Seed Oil, dimethyl sulfone, *Evening Primrose (Oenothera biennis) Seed Oil, *Rosehip (Rosa canina) Seed Oil, *Borage (Borago officinalis) Seed Oil, Sodium Ascorbyl Phosphate (Vitamin C), Magnesium Ascorbyl Phosphate (Vitamin C), 3-glyceryl ascorbate (Vitamin C), l-ascorbyl palmitate (Vitamin C), Pea (Pisum sativum) Extract, *Vegetable Glycerin, *Edelweiss (Leontopodium alpinum) Extract, *Mallow (Malva sylvestris) Extract, *Peppermint (Mentha piperita) Extract, *Primrose (Primula veris) Extract, *Lady's Mantle (Alchemilla vulgaris) Extract, *Creepy Speedwell (Veronica officinalis) Extract, *Lemon Balm (Melissa officinalis) Extract, *Yarrow (Achillea millefolium) Extract, Edelweiss (Leontopodium alpinum) Extract, palmitoyl dipeptide-5 diaminobutyloyl hydroxythreonine, palmitoyl dipeptide-5 diaminohydroxybutyrate, palmitoyl tripeptide-5, methylsulfonylmethane, Undecylenoyl phenylalanine, Hyaluronic Acid, Allantoin, Xanthan Gum, *Helichrysum Immortelle (Helichrysum italicum) Essential Oil, *Sandalwood (Santalum spicatum) Essential Oil, *Frankincense (Boswellia carterii) Essential Oil, *Myrrh (Commiphora myrrha) Essential Oil, *Patchouli (Pogostemon cablin) Essential Oil, *Neroli (Citrus aurantium) Essential Oil, *Roman Chamomile (Anthemis nobilis) Essential Oil, *German Chamomile (Chamomilla recutita) Essential Oil, Jasmine (Jasminum grandiflorum) Absolute, *Rose (Rosa damascena) Essential Oil, *Lavender (Lavandula angustifolia) Essential Oil, *Cistus (Cistus ladaniferus) Essential Oil, *Rosemary (rosemary oleoresin - antioxidant) Leaf Extract, *Neem (Azadirachta indica) Oil, gluconolactone, sodium benzoate, calcium gluconate, benzoic acid, capryloyl glycine, undecylenoyl glycine.
1. Every morning, gently shake to activate the botanical extracts.
2. Massage 1-2 pumps of serum all over cleansed slightly damp face, eye area, neck and décolleté areas using light upward strokes until the product is completely absorbed.
3. To amplify results and increase moisture retention function of skin, follow with HEALER'S GOLD™ Regenerating Barrier Oil. Finish with DIVINE ORIGIN™ Lipid Replenishing Mist before applying SPF and/or makeup.

DOSAGE: 1-2 pumps
AROMA: Herbaceous, earthy
TEXTURE: Lightweight, non-sticky
SUITED TO: All skin types

Morning Skin Care Routine
• Step 1: DIVINE ORIGIN™ Milk
• Step 2: HEALER'S GOLD™ Serum
• Step 3: DIVINE ORIGIN™ Mist
• Step 4: HEALER'S GOLD™ Oil
• Step 5: Apply SPF
• Step 6: DIVINE ORIGIN™ Mist

Evening Skin Care Routine
• Step 1: DIVINE ORIGIN™ Milk
• Step 2: ESSENTIA NOCTIS™ Toner
• Step 3: DIVINE ORIGIN™ Mist
• Step 4: HEALER'S GOLD™ Oil
• Step 5: DIVINE ORIGIN™ Mist
KOKOBERNA is a public benefit corporation whose purpose is to build the absolute best product and offer best-in-class service that holistically promotes good health and well-being for all at all ages, be the change we seek in the world, cause no unnecessary harm, use business to inspire and empower all women and girls, and implement innovative solutions that responsibly benefit our customers, our workers, our community, and our planet. That by pledging a percent of sales, we can foster collaboration between individuals, businesses, industries, and communities at large to address society's most pressing issues. To do so requires transcending mediocrity with the understanding that we are each dependent upon one another and thus responsible for each other and all future generations.

The bottom line is that we have a reverence for Mother Earth and all its people. In everything we do, we are maniacal about the details and believe transcending mediocrity is paramount. We do not identify with trends. We do not mass-produce. We do not outsource our process to contract manufacturers. We do not compromise. We built an ethical mindset into our business so everything we do considers our impact therefore we do not cut corners... ever.
HEALER'S GOLD™ Serum
Sale price

$220.00 USD
Regular price
Choose options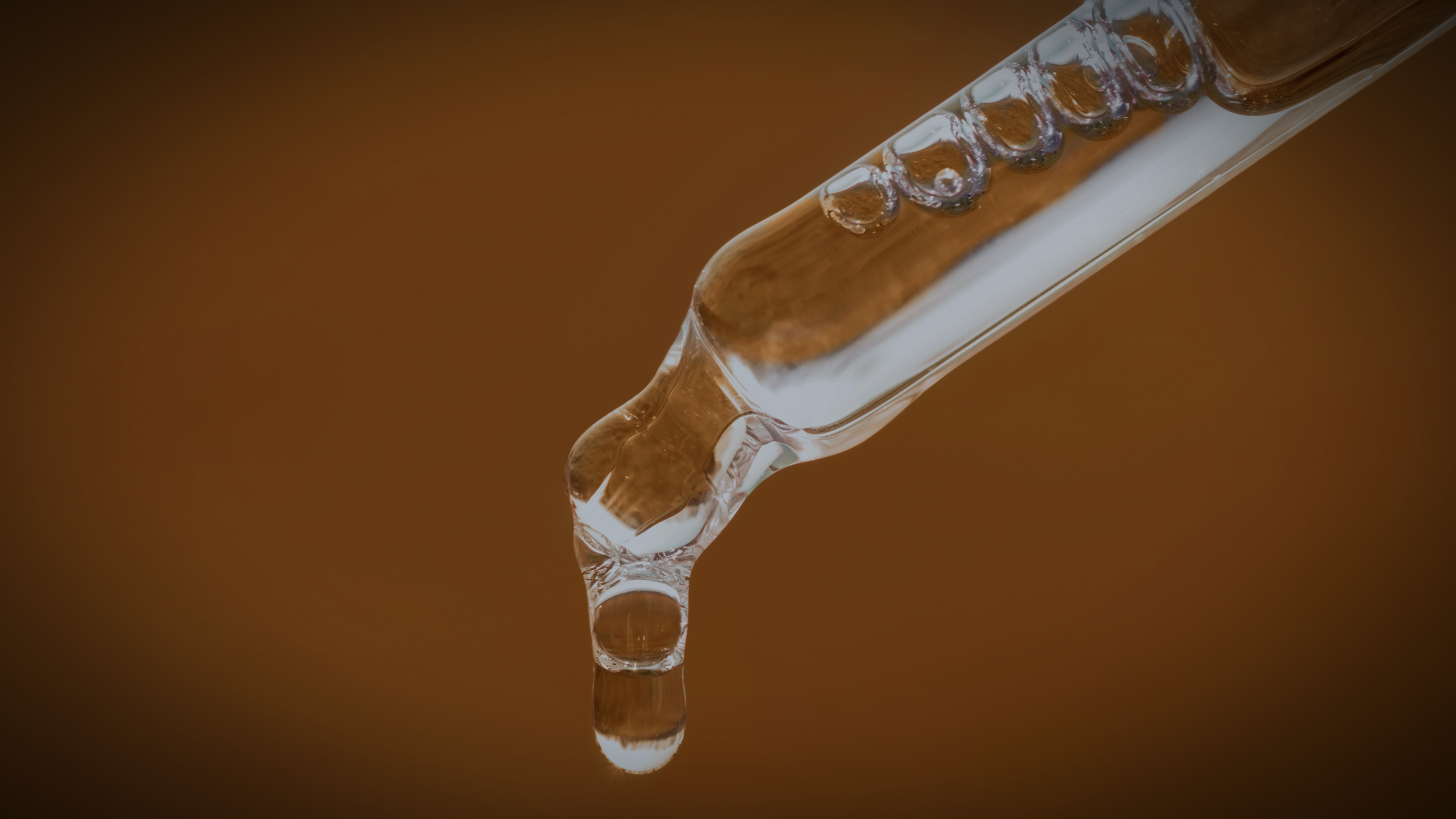 Bioactive Amino Peptide Complex™
My favorite serum

Absolutely in love with this serum which makes my skin look so beautiful when wearing it. It makes my skin feel dewy and stays moisturized all day long. The serum has a wonderful natural, earthy smell that even my husband likes. Highly recommend and so happy I found a vegan serum that leaves my skin feeling hydrated and healthy looking with just one application.

Peter H.

Verified Buyer

Instant Results for Dry Skin

I am a business executive at that age when I have to pay close attention to my appearance. I discovered these product range and was very pleasantly surprised. It instantly made my skin bright and vibrant, and diminished some of the lines across my forehead and at the corners of my eyes. I could feel the nourishment in my skin, even after flying cross-country for business. It also has a very distinctive aroma which I just love. . . I have dry skin which could easily be leathery living in a tropical climate. Other products typically hydrate my skin, but only for a few hours and tend to be greasy. This oil and serum combination seemed to have an all-day hydrating effect. . . For any one who doesnt want to age quite as quickly as Mother Nature is pushing you, try this. You might be pleasantly surprised. I was.

A few more things to consider. Product was delivered promptly, beautifully packaged with directions for use. Very favorable experience and excellent product. Very unusual for a new product to make such a difference. But the ingredient list tells why.

Vera P.

Verified Buyer

My skin is thanking me everyday!

I am in my early 30's, have extremely pale, sensitive skin, and recently had a baby so my skin took a huge hit this past year. I started using retinols and hyaluronic acids to try to reverse the little fine lines, and enlarged pores that sprung up. It turned into a cycle of peeling and healing, in hopes of seeing results.

THEN CAME KOKOBERNA! The first application was shocking! It soothed my irritated and sad skin and relived tautness and redness almost immediately. Relief! The serum absorbed immediately, and my skin started showing signs of life - glowing! That first night, I mixed the serum with a few drops of the face oil. That gave it a little extra boost of moisture, which quickly absorbed as well. Since then I've stopped using all my other strong acidic peels!

My regimen has become simply to cleanse my skin, then use the serum and oil in different combinations, under my makeup and the compliments are rolling in! My girlfriends, who have witnessed my spiral into exhaustion, suddenly all started starring, noticing my skin. My pores are smaller, my skin is calm and healthy and even. Some of my friends have even used the word "flawless," imagine that! I've also definitely noticed a reduction in fine lines, which I attribute to the effective shot of moisture and added plumpness from using KokoBerna products. Long story short, I am in love with their products. It works wonders and smells divine. It makes my skin happy. The quality is silky smooth, and the results are real.
Reviews Loaded
Reviews Added